language teaching tools, materials, methods, and teacher courses
Our GDPR (the General Data Protection Regulation) policy: We do not store any information about our users (no use of cookies etc.) and therefore we do not share any information about our users with anyone.
Subscribe to the project newsletter:
Learn about past pools projects
Winners: European Award for Innovation and Creativity in Lifelong Learning 2009
Let the pools website serve as a portal to your results. From the website you also have access to

copyleft language teaching materials and methods manuals that you may include in your own projects.


The pools partnership recommends you to become a member of / join:
You may now become a member of the POOLS team; like all materials in the POOLS website the membership is free. Enrol as a POOLS member e-mail ka@faz.dk
Clil Open Online Learning
COOL is a social media friendly project, you are warmly invited to make suggestions and give feedback: Facebook

Subscribe to the project newsletters:
The project is developing a web3 service where a teacher can paste in text, select the language of the text, add graphics and video, create or attach language exercises/assignments and then automatically create an online webpage with all words linked to free dictionaries in +100 languages. The proposed web3 resource will enhance/improve the Clilstore tool/service (www.multidict.net)  developed in the TOOLS project (2012-2014) http://languages.dk/tools/index.htm,  which has been selected as "one of the European Commission's success stories".
The project will target two user groups; teachers and learners representing transversal educational sectors with a main focus on teacher education (both in-service and college training).
The teachers access to Clilstore will be simplified so the present database look will be replaced with easier/intuitive choices. The students access will likewise be simplified, e.g. the first step for a newcomer will be to select language and level thus avoiding having to browse through thousands of units in many languages.
Both teachers and learners will have options like sharing and posting Clilstore units to social media (Eg twitter and Facebook) and Clilstore units can be run from within Moodle platforms.
To ensure future sustainability of Clilstore the service will be cloud based and installed/mirrored on the UPV and Ulster university websites.
Edit and update the CLIL Guidebook http://languages.dk/clil4u/index.html#Guidebook  (produced in the Clil4U project) with units exemplifying how to use Clilstore in educational contexts.

Back to Top
Test the tools that we are now improving

Students: Find language videos at your level on various topics, with transcripts where every word is linked to a choice of online dictionaries in your own language

Teachers: Create, store and organise multimedia wordlinked learning units for use by students


Link (mostly) any webpage automatically word-by-word to online dictionaries in a choice of languages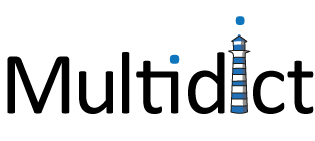 Find and switch easily between online dictionaries in many languages

Back to Top
Click to read the latest project newsletter
October 2019
One of the new features in Clilstore is a simplified dictionary interface (which can be put in advanced mode if needed). Try out the new features here: www.multidict.net

The teams are now working on a login system where a user can store information like language, words that have been looked up and more (in future also a portfolio system)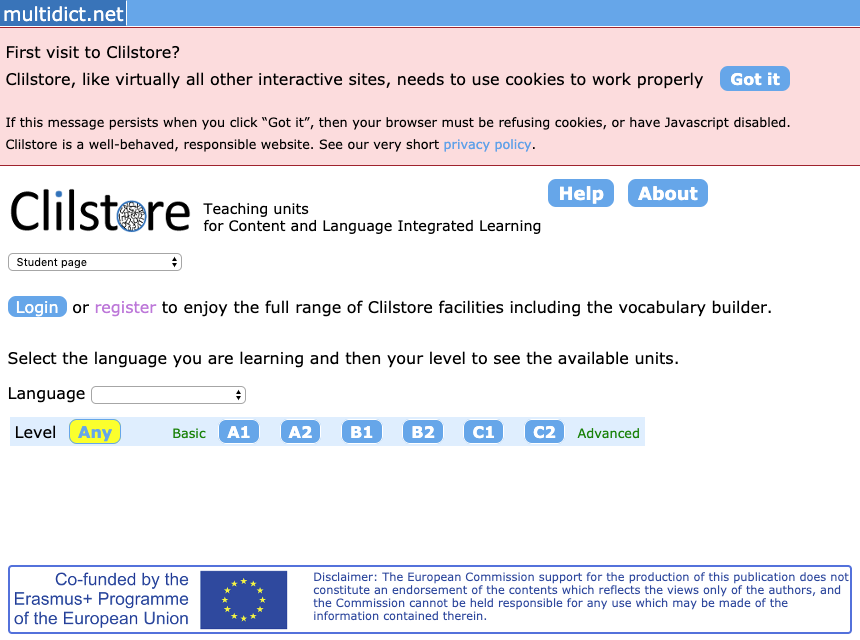 The entry page for a new user

After having logged in a user can see her vocabulary (words clicked on)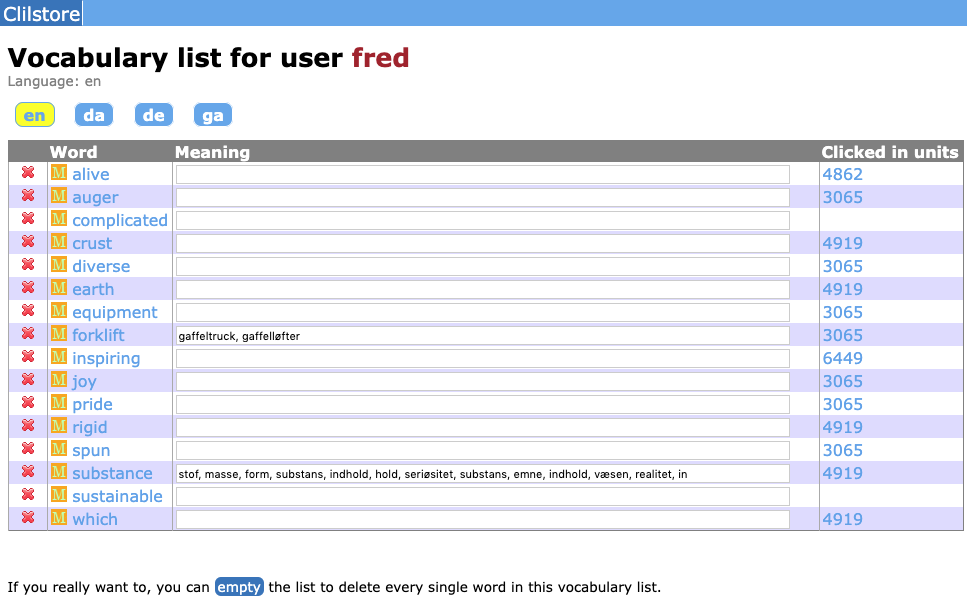 An example of a vocabulary list

Back to Top
September 2019
The COOL teams are working on the new Clilstore and its functions: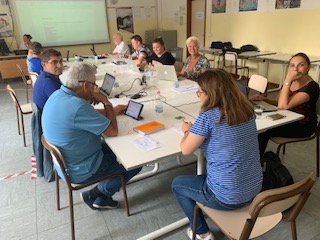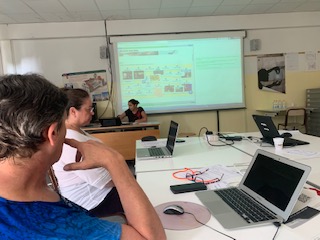 You can download the first presentation from Kent Andersen during Eurocall 2019 here

Back to Top
August 2019
The COOL project workshop during Eurocall 2019. Two of the project teams were represented by Caoimhín Ó Dónail and Kent Andersen.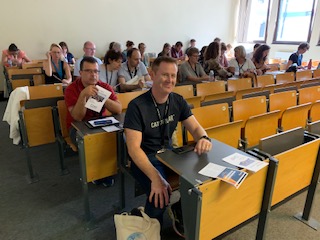 Download the full Eurocall 2019 programme and reserve the dates for the COOL presentations. https://sites.uclouvain.be/eurocall2019/full-programme/

Back to Top
May 2019
Meet the COOL project teams at the Eurocal conference in Louvain-la-Neuve, Belgium · 28-31 August 2019.
The teams have two presentations:
CALL for CLIL: Investigating the adoption of learning technology designed for CLIL Teachers.— Caoimhín Ó Dónaill, Ana Gimeno-Sanz
A Practical Application of Content and Language Integrated Learning — Kent Andersen

Back to Top
April 2019
The Cool project will update the CLIL Guidebook (last update was in 2016). The book was written during the Clil4U project. The statistics from that book are stunning, since it came online in English, Italian, Spanish, Greek and Danish the total number of downloads is 570,408

Go to the download area: http://languages.dk/clil4u/index.html#Guidebook

Back to Top
March 2019
We are preparing major changes in Clilstore (www.multidict.net) One of them is being tested right now by the COOL teams, the new function is an optional login for students. The advantage of logging in is that the new system will store lists of the words that have been clicked on and e.g. enable flash cards and vocabulary training. The student will also be able to see the list of words for each unit she/he has been working on i Clilstore.
As soon as the testers have ensured the system works perfectly, it will be rolled out for all users to enjoy.

Back to Top
February 2019
The main work this month has focused on the registration option where learners can opt to register and save the progress that have been achieved in chosen units, e.g. list of words that have been looked up.
Some of functions that Multidict uses to send a word that has been clicked on to the dictionaries that are available from Multidict have now been updated. Some dictionaries e.g. Gyldendal now requires the user to click a "Submit" button in order to be used and the result is then displayed in a separate tab.
N.B. It's important that the user has logged in at https://ordbog.gyldendal.dk before clicking Submit (it's something we'll change in the near future):

Back to Top
January 2019
The work on new structures and facilities in Clilstore and Multidict is continued. A new feature is that the user/student can save a list of all words that have been clicked on in the units the user has worked with, it is also possible now to enter own translations of the words in the list, this will be used for future vocabulary training and as part of a work portfolio. At the moment this is only visible in the "Teacher author mode"), but in the coming months all users who choose to register will have acces to the facility.

Back to Top
December 2018
From the COOL softtware developer we have the following message: http://multidict.net/ (or https://multidict.net/ if you prefer) is now operating on the cloud server. So it should now be a much more reliable service than before, not subject to power cuts when there are winter storms on the island of Skye, or to people pulling out electrical plugs before leaving on Christmas holiday, or to any mistakes which UHI (University of the Highlands and Islands) make recofiguring their network. I would be glad if people would test it, but I do not expect there will be any problems.

Back to Top
November 2018
COOL has been disseminated during WorldCall in Chile by Ana Gimeno Sanz and Caoimhín Ó Dónaill.
We have finished editing the first project brochure: Download the COOL brochure here

Back to Top
October 2018
The project was presented during the Danish Erasmus+ promotional meeting in Copenhagen, one of the slides used was: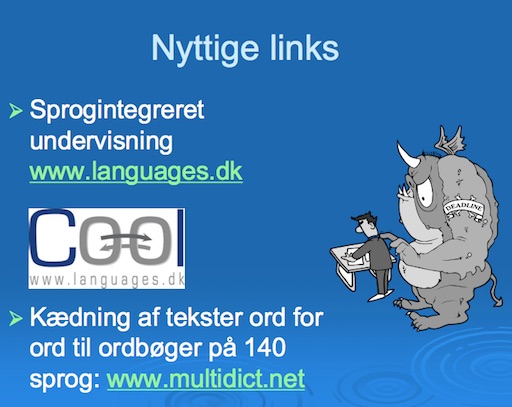 The Scottish partner (SMO) has started the work on moving the Clilstore and Multidict databeses to the clouds. The other teams are preparing a wish list for new Clilstore features.

Back to Top
September 2018
The COOL project has taken off: The partners in the new consortium are:
Universidad Politécnica de Valencia (ES)
Sabhal Mòr Ostaig (UK Scotland)
University of Ulster (UK Northern Ireland)
Kroggaardskolen (DK)
FAZ (DK)
Executive Training Institute (ETI) Malta (MT)
Liceo Scientifico Elio Vittorini di Milano (IT)

Back to Top
August 2018
One of our great CLIL friends, Letizia Cinganotto, has offered some great news about about a MOOC promoted by EUN and by the European Commission: Go to the MOOC

Back to Top
More "news" in the News Archive covering the period from August 2005 to August 2018
Last edit: October 9, 2019

The European Commission support for the production of this publication does not constitute an endorsement of the contents which reflects the views only of the authors, and the Commission cannot be held responsi­ble for any use which may be made of the information contained therein..