Part of the pools project is to produce pools of digital materials to be used during the planned teacher courses. The materials may be used for compiling software and exercises for language teaching.

N.B. Most of the materials are copyleft, but a few have restrictions that are indicated with each file.
Language pools

Back to Top
Student's Corner
During the pools project we received videos from students. You too are welcome to mail us information on student videos, just email ka@sde.dk. Go to the student videos

Back to Top
Do It Yourself videos (English commentary, but with subtitles)
DIY videos demonstrating what the TextBlender can do for you (temptation), how to make the webpages available on the Internet, how to use the TextBlender, some case stories with the TextBlender, and how to work with Hot Potatoes from installation to ready to use exercises.

Back to Top
The pools-m project teams have adapted five videos demonstrating language teaching methods in real classes. The videos have subtitles in
The final video produced by SUPSI demonstrates the five communicative language teaching methods (PhyEmoC, Task Based Learning, eTandem learning, Simulations, and Computer Assisted Language Learning):
The video comes complete with all the materials used in the lessons. Download the instructions, handouts / student materials used in the video:

Back to Top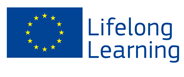 This project has been funded with support from the European Commission. This publication [communication] reflects the views only of the author, and the Commission cannot be held responsible for any use which may be made of the information contained therein.
Last edit: November 9, 2023